Q&A with Avocademy Alumna: Zoey Marroquin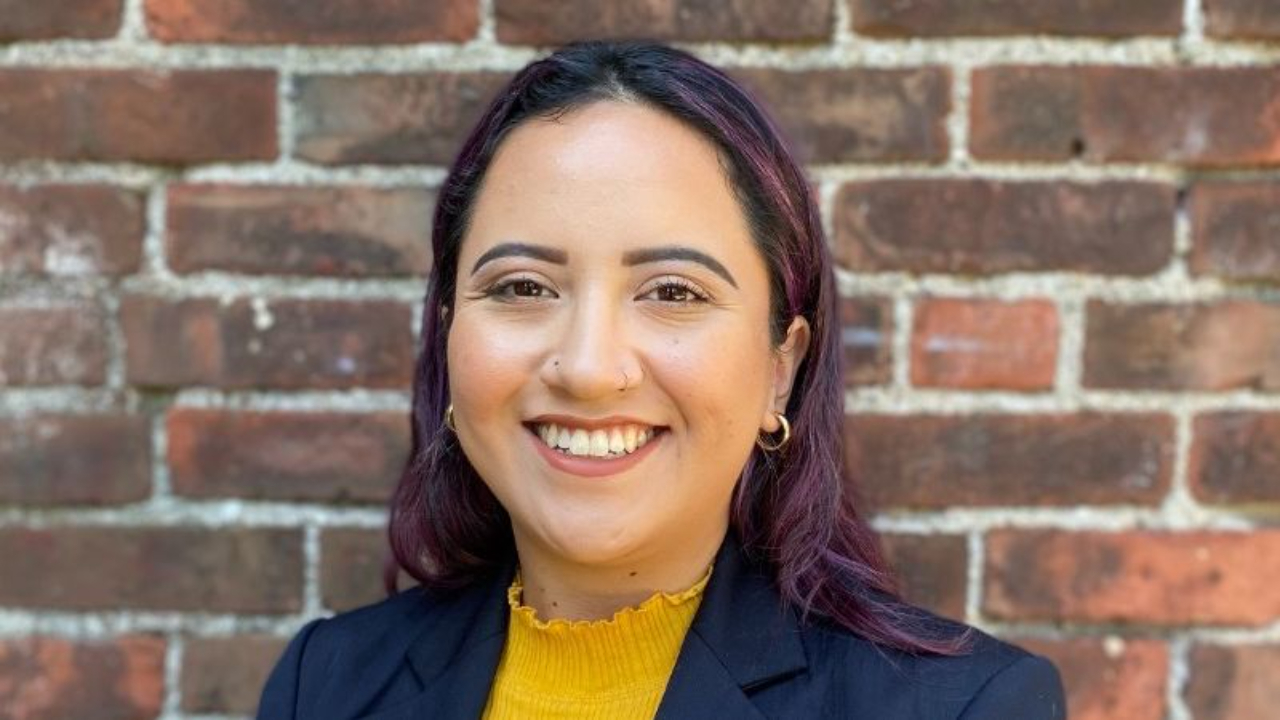 The Guac Blog will like to spotlight its latest alumna, Zoey Marroquin. Zoey shares her remarkable transition from healthcare to UX design. Find out why she chose the Avocademy program over grad school!
Zoey now works as a UX designer and loves her new career. Follow along as our graduate Zoey is interviewed by Avocademy founder Maca Biagorria.
Read the full interview below.


Q: I would love for you to introduce yourself, let people know a little bit more about you. What were you doing before you decided to change careers to UX/UI design?
A: My name is Zoey, pronouns she/her. Before I transitioned into a UX design role, I worked as a clinical researcher within the healthcare setting and also as a behavior technician. So my background is primarily in healthcare. And right before I decided to join Avocademy, I was actually enrolled in grad school pursuing a Master's of Public Health, which is something I'm no longer doing.
Q: What led you to search for something else during your masters program? What was the turning point?
A: In short, I was just unhappy. Working in healthcare and pursuing higher education was my goal for the longest time. But I found my public health grad school program hard to deal with. It was emotionally and mentally straining. It was also very time-consuming for someone working full-time. I was left with little energy to engage in other aspects of my life and simply wasn't happy. So I started looking for something else. I would search for creative careers in public health, but nothing interesting came up. I discovered UX design from scrolling on Tik Tok. I started to look more into the UX design side of Tik Tok. I would look at Avocademy videos both on TikTok and youtube. UX design piqued my interest and I realized it was something I wanted to try. It seemed like something I could do, it looked fun and would allow me to be more creative. And ultimately, I can transition from healthcare, so I made the jump!
Q: Nice. What were some considerations in making the decision to try Avocademy? Did you look into other competing programs?
A: Credibility was a big priority for me. At first, I was skeptical and feared the program was a scam. I looked into other established programs like career foundry and google certification. However, Avocademy spotlighted its graduates and alumni more than the other programs. I found a lot of positive student feedback. I also liked that the students came from a variety of backgrounds and were able to transition successfully. Some even came from healthcare, which I found refreshing. That relatability really attracted me to Avocademy. I also liked your videos and observed how highly you spoke of your programs. After a level of trust was built, I decided to enroll. I was easily able to contact someone and they answered all my questions. Soon after I decided to commit to Avocademy.
Q: Thank you for sharing. Can you share a little bit more about the learning process? You completed both the foundations course and the career jumpstart course. How long did it take you to finish the first program? And then how many real-world projects did you do with us? And then how long was your job search and maybe share how you were feeling through that process?
A: Sure. So with foundations, I remember the first few assignments were super easy. But once I got to module three, I started to fall behind because I underestimated how long it was going to take to complete the modules along with their readings and assignments. I was also still working full-time and enrolled in grad school part-time, so I was busy. Although I fell behind a bit, it only took me about eight weeks, maybe a week longer to finish the foundations program. Utilizing the mentors helped me. And I recommend all Avocademy students interact with their mentors as much as possible. Once I got to heavier materials and assignments I met up with my mentor weekly. Overall, the learning material was digestible. I think the foundations program does a really good job of teaching and preparing you with solid principles. Once I finished the UX/UI foundations program, I went straight into Career Jumpstart. When I started Career Jumpstart, I was on summer break for school and had just quit my job. I was able to focus and stay on track. It took a week or two before I started my first real-world project. It was a big learning curve. The projects took four to six weeks to complete. Initially, it seemed like a long time but time flies. The first project was a little difficult and I struggled to keep up with all the deliverables. Thankfully, the mentors helped me stay on track. By the end of the first project, I decided to take on a second real-world project with additional responsibilities. I was a team lead on the second project. I gained experience articulating the final decisions and communicating with the stakeholders. I recommend that students push themselves and try out for team lead. After I finished the two projects it was time for me to work on my resume and portfolio. It took two to three weeks to make a typo-free and presentable portfolio. Once I got to the job search process, I started to attend daily Career Jumpstart calls, which was super helpful. Other students would share their job search and interview experience. It was encouraging to witness other students receive their first job offer. I followed in their footsteps and eventually got a job offer of my own. I felt so accomplished and glad that I took this leap.
Q: Yeah, that's awesome. You've been in your UX designer role for about a month. How does it feel?
A: For the first time in my life I have evenings free! I no longer have to focus on school and evening jobs. I currently work 9-5 in my current UX design role. I now have more time to enjoy my life. I work from home so I can do all the tedious tasks during the day and enjoy my evenings. I'm much happier and my mental health has skyrocketed. At work, I am the first and only UX designer on the team. There's a lot to learn, but thankfully, the team that I work with is supportive. I have a great team that appreciates me. So a great work environment and work-life balance is phenomenal.
Q: That's amazing and good to hear. Do you have any advice for anyone that is hesitant about pursuing UX design as a career?
A: You need to know yourself and know your intentions. Like I said, it's a lot of work. I think some people come in with the intention that it's a get-rich, quick process, and it's not. It's a lot of work, hard work. Make sure you have a strong reason for joining the program. That way you can commit and put in the necessary work to complete the program.
Interviewer: I think that's really great advice. We are transparent and want everyone to know that effort is involved if you want to succeed in our programs. It's hard work but rewarding. Thank you for your advice and for sharing your story with us today.
Check out Zoey's portfolio here.
*This interview has been edited for length and clarity.
Want to Start on Your Own Journey?
Schedule a free mentor chat to jumpstart your professional career in UX/UI Design!
Author:
Jamir Williams is an educator, writer and aspiring UX Designer. She likes her avocados in a spicy guacamole.