How To Become a UX/UI Designer? - A step-by-step guide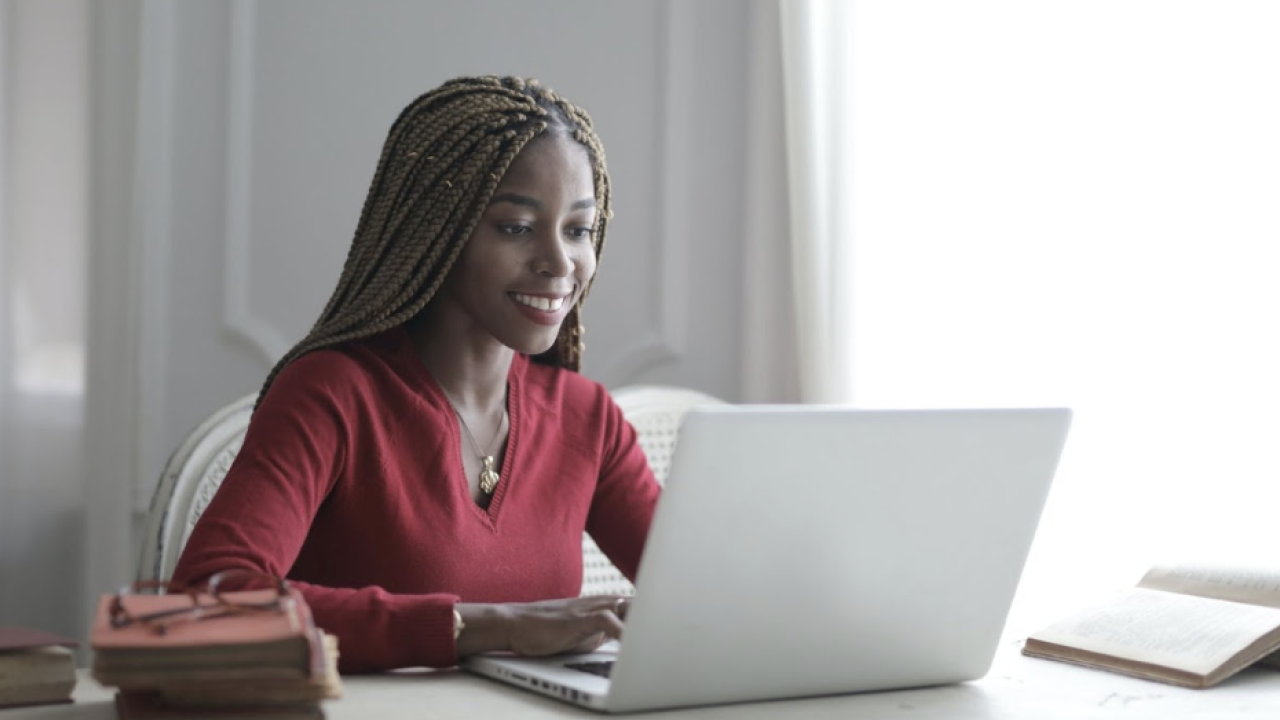 What is the first thought you have when attempting to start something new?
Where do I start?
We understand the same applies to someone who's fresh into tech and considering a career in UX/UI design.
We can help you with that. That's our specialty: helping people from all walks of life and careers seamlessly transition into a UX/UI career.
So, we've created a step-by-step guide on how to become a UX/UI Designer.
What is UX/UI Design and Why is it Important?
First, you must know what UX/UI is.
If you can appreciate the how and the what, UX/UI is a perfect fit!
How Does UX/UI play a role in everyday life?
Now that you understand what UX/UI is, you must understand how it helps daily living better.
One of the most illustrative examples of UX design in everyday life is something that many people experience daily and may not realize: The Netflix Autoplay feature.
Yep! That is right, thank (or not) UX design for helping to make binge-watching Netflix a breeze.
UX and UI are in play when booking your next getaway via Airbnb or similar booking sites. The app showcases an interface that allows you conveniently journey through the consumer flow: search, decide, and book.
What Skills Do You Need to Become a UX/UI Designer?
Now that you understand UX/UI design and can recognize the benefits of daily life, let's focus on getting started in the career. There are several new skills that one will need to obtain to become a successful designer, but there are many soft skills that individuals may already have in their toolbox. These are referred to as your 'soft skills.' Soft skills are those that transfer from your current line of work to being useful in your new career path as a UX/UI designer.
Examples of industries and common transferable soft skills include:
Copywriters: strong writing and editing

Advertisers: Aesthetics and design

Education: Empathy and communication
The list continues! The most effective way to learn how you can transition as smoothly as possible is to chat with a UX/UI mentor to explore the skills you have and understand how they can benefit your career development.
How to Get Started with UX/UI Design?
Transitioning into a new career can be scary and a little confusing as to where to start. Well, you should know that you have options.
The internet has a ton of stories about how individuals make remarkable career shifts. As well, it has an outstanding arsenal of resources devoted to independently learning UX/UI design. While there are multiple paths to transition into UX/UI design, it is critical to understand the risks and benefits.
Self Taught
Risk: Independent learning means learning a new craft without a community to help answer questions in real time. It can also run the risk of avoidable mistakes that can delay your learning or encourage improper learning which can lead to giving up. It can also hinder one of the most impactful areas of showcasing yourself as an asset to potential employers: lack of portfolio.
Benefits: Choosing the self-taught path, however, allows a rush-free environment and is highly affordable, ranging from free online courses to paid courses of ten under $100.
Traditional Learning (College Path)
Risks: Choosing a college program to obtain a degree in the field is a thorough option, but it is also the most costly and possibly the lengthiest.
Benefits: A college degree can open you up to internships and working relationships that can help aid your career.
UX/UX Bootcamps
Risks: It's a recently popular approach and there are multiple boot camps available. This can be a gamble in terms of partnering with a program that will have a return on the investment. You must do your research before choosing, including the success stories and whether or not there's actual learning support, otherwise, it's equivalent to self-taught, but with a much higher price tag.
Benefits: Partnering with a boot camp can mean learning a new skill set in as little as 12 weeks, and if it has a program like our Career Jumpstart program it provides expert mentorship along with a real-life project to jumpstart your portfolio and a job guarantee.
Are You Ready to Learn How You Can Start Your UX/UI Design Career?
Our expertise is creating expert UX/UI designers without costly shortcuts. Therefore, we start from the beginning: getting to know you and learning your career expectations. This is how we can best help you achieve your goals. Speak with one of our mentors, explore your new career path, and hear how we can help get you on to a new beginning in as little as 8 weeks. Schedule your call today!
Author
Kay is an SEO content writer and copywriter who enjoys reading, drinking coffee, and hiking. She loves her avocados with blue corn tortilla chips.